Pre-K & Kindergarten
Primary School
Beginning with a strong foundation
Step into one of our Primary School classrooms and you will hear the hum of happy students, and feel the energy of eager learners. Our experienced teachers believe in the development of the whole child, and carefully design lessons in which reading, math, language development, art, social studies, science, and multicultural education are joined. Using thematic, hands-on activities our Pre-K and Kindergarten students learn best and grow their understanding of the world around them through exploration, connection, and discovery.
And there is always a strong emphasis on friendship, cooperation, and kindness!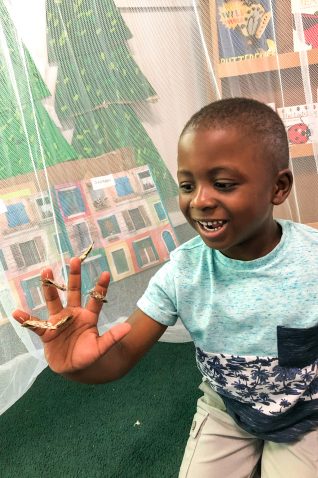 Primary School Highlights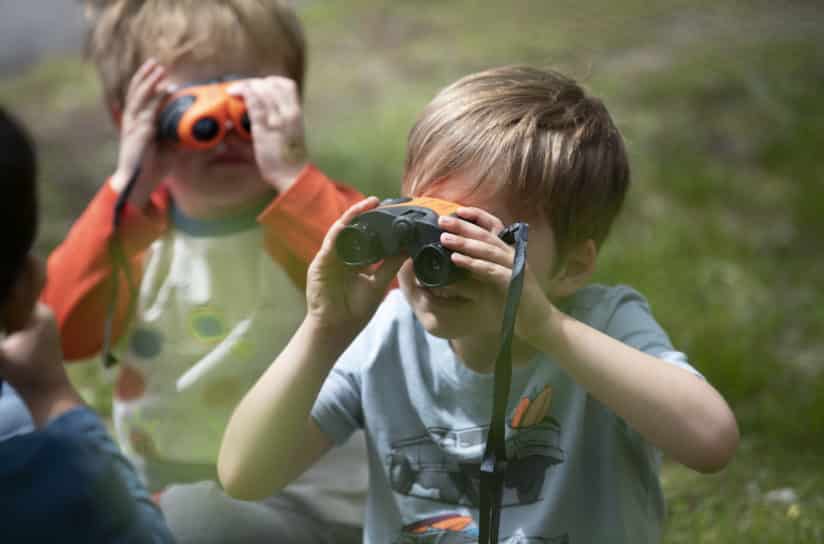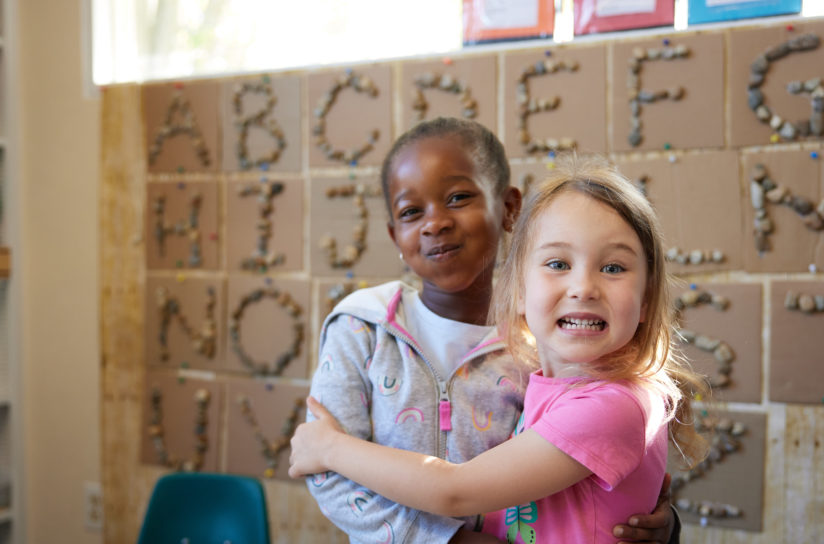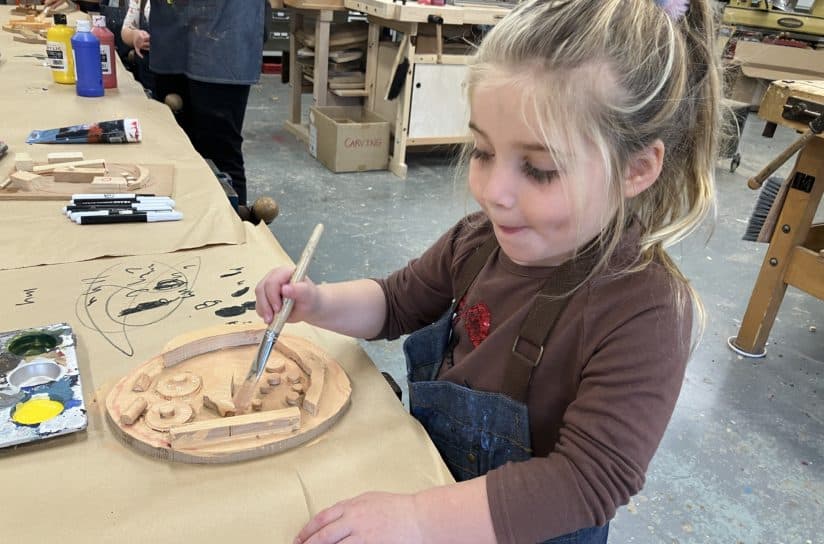 In Pre-k, our focus is to lay the foundation to ready our youngest students for what lies ahead in their educational journey. Through meaningful, interactive, and creative activities we work with children to become independent problem solvers and thoughtful social citizens in their classroom community. Using art, science, and exploration as a backdrop, our students are developing critical foundational fine motor skills along with math and reading readiness. And pre-K students are learning to be critical thinkers and observers with many lessons beginning with the phrase, "let's make an observation." Situated in their own special place at the Huntington House, DCD pre-k students can experience just the "right" amount of being a part of a bigger school.
The Portrait Portfolio
The portrait portfolio is a year-long initiative for pre-kindergarten students that encompasses so many lessons and palpably illustrates the growth each child has experienced by years' end.
They learn about different styles of portraits
Discover a number of famous artists like Andy Warhol
Experiment with different mediums
Build fine motor skills
Develop an understanding of symmetry
Explore identity
Begin to appreciate the beauty and fun of creating a chronology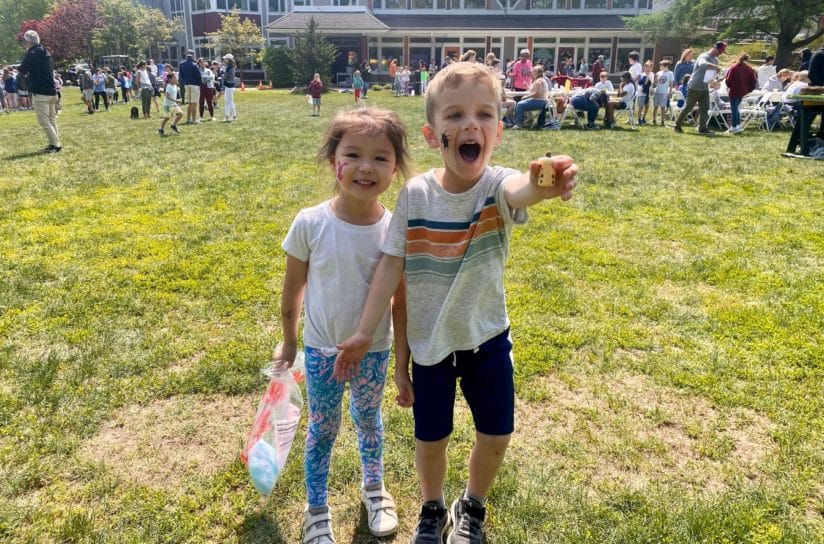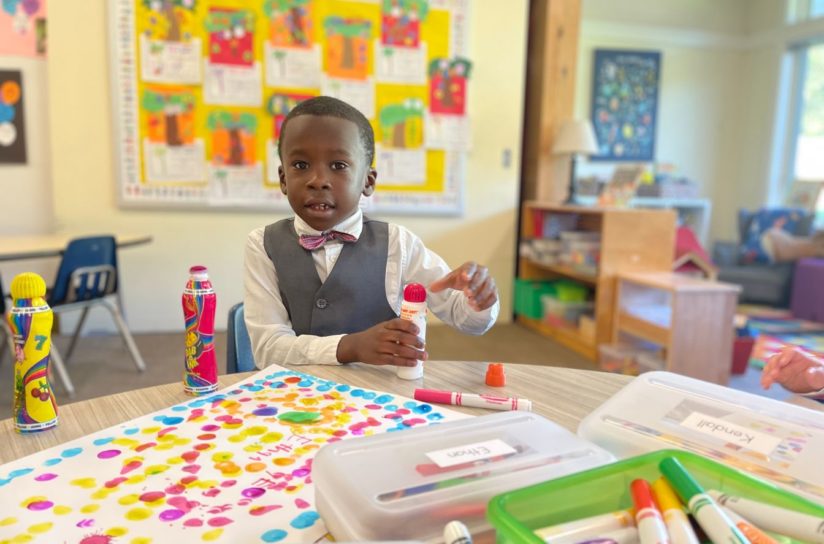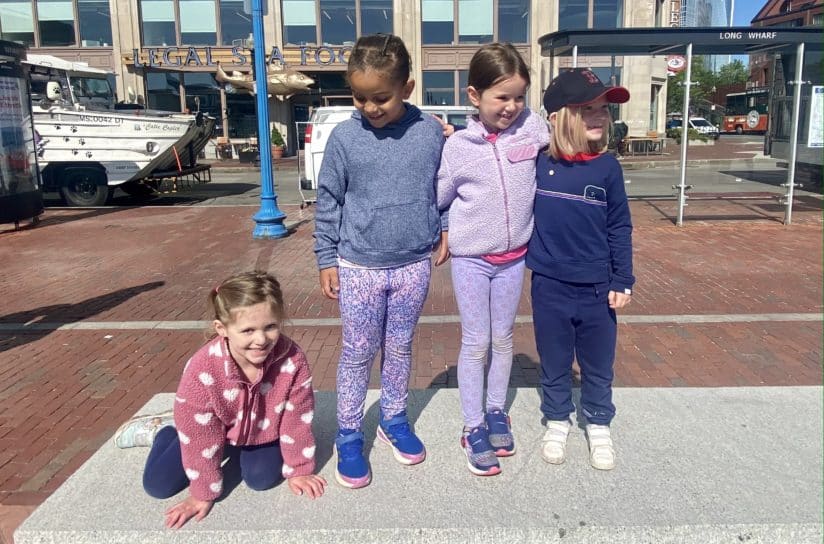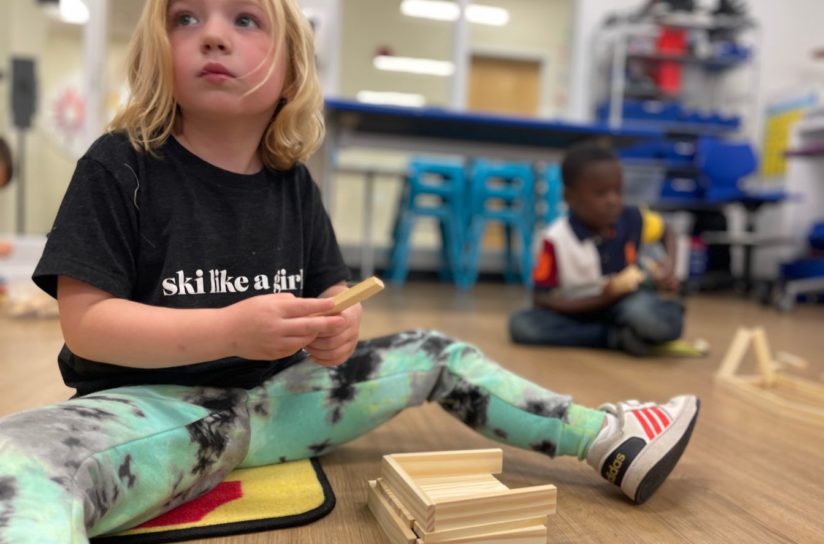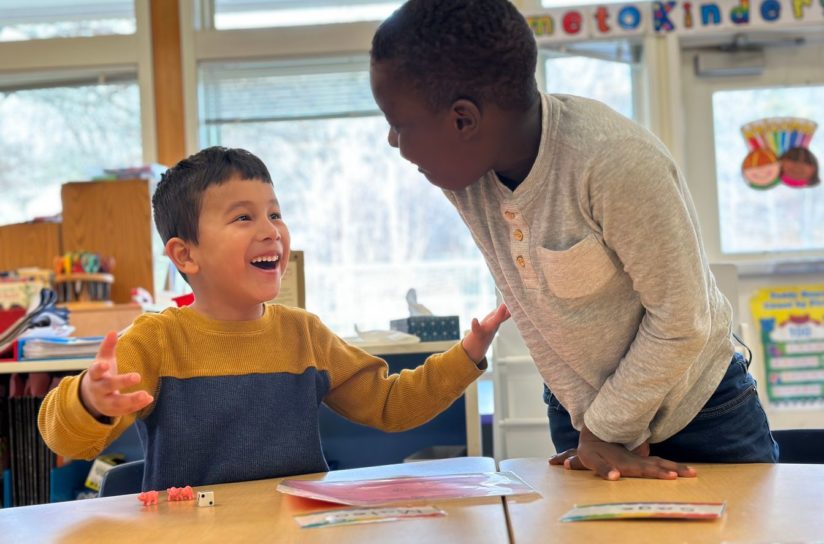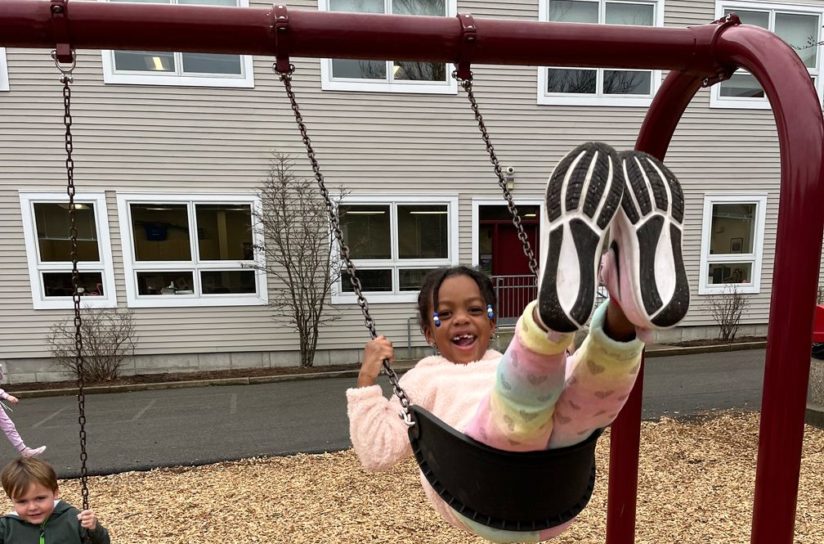 The Kindergarten program is designed to promote the development of the whole child, placing equal importance on a child's social, emotional, physical, and intellectual well-being. Because children grow and progress at different rates particularly in kindergarten, our primary goal is to help each child build confidence and discover the excitement and joy of learning. Every day in kindergarten is filled with an abundance of age-appropriate and fun curricular activities designed to help children develop early literacy, writing, math, science, social and physical skills. We believe that play is essential in the life of a kindergartner so we give ample opportunity for choice time and recess – where children develop strong social, emotional, and problem-solving capabilities.
Big Buddy Little Buddy Program
DCD's Big Buddy Little Buddy Program is cherished by students young and old! For a kindergarten student, garnering the special attention from a "big kid" feels so good. There is nothing like a high-five and a smile from your big buddy as you pass in the hallway or a warm hand to squeeze as you watch a class play together. For our 8th graders, it's an opportunity to serve as a role model for a younger student and to learn some important lessons about putting the needs of someone else before your own. Buddies connect many times throughout the year for special activities that might include a field trip to pick pumpkins, an ice skating party, or a simple afternoon of reading and sharing stories. These relationships have such an important impact and for many eighth-graders, the memory of being a little buddy remains palpable!
I cried after our first kindergarten conference. They really do know my child! They understood who he is, they got all of the nuances of his character which, you know, they are really going to build on. As a parent, it really feels good and is so reassuring. When your kid is sick and fakes being well so that he can go to school, you know he's in the right place!
DCD welcomed her and us as members of the community, but always saw her as an individual. At DCD, we found exactly what we wanted for our daughter – academic challenge, the chance to develop as an individual, and a wonderful balance of music, arts, and athletics. It's an experience where every child matters and gets just what she needs.
It's the little moments of personal connection with the students, which happen throughout the day. Those are the most important to me as a teacher. Not only does it give the children the opportunity to tell me what's on their minds, but it also helps me in assessing the student's growth throughout the school year.
Meet the Primary School Team