Passion, Performance, and Progress
While drama is always a thrill for "theater buffs," DCD makes it a priority for all students, pre-K to grade 8 because it does so much for their development.
With every class performing their own play each year, the drama program plays an integral role in DCD's academic, art, and public speaking curricula. DCD's drama teacher writes original plays and adapts stories tailored to the ability of the group. Special class performances, which take place in the Lowell Center, are shared with the entire DCD community, including students, teachers, and families.
Through DCD drama, children:
Performance Progression
DCD's drama performances start simple and grow more complex each year as students get more comfortable on stage and expand their repertoire of theatrical skills.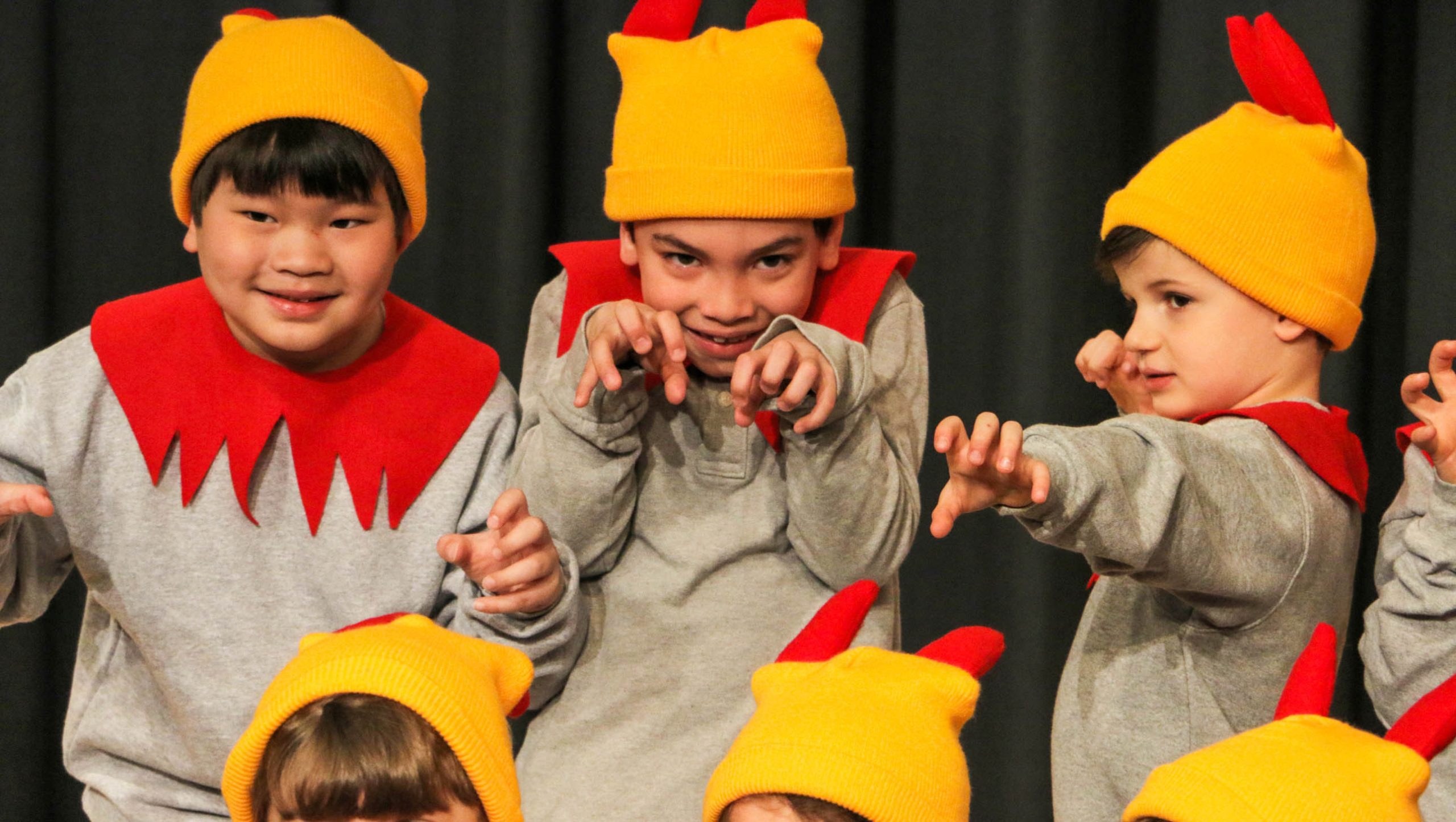 Teamwork and Takeaways
Whether students are 4 years old or 14, as part of a cast, they are part of a team. This teaches them to collaborate and problem solve while enjoying the camaraderie and a sense of accomplishment in completing a big class project!
As a time-honored tradition at DCD, the class play brings something special to each student, whether it's pursuing a passion, taking the opportunity to come out of their shells, or finding their voice — and using it!