Why Choose a Pre-K to Grade 8 School?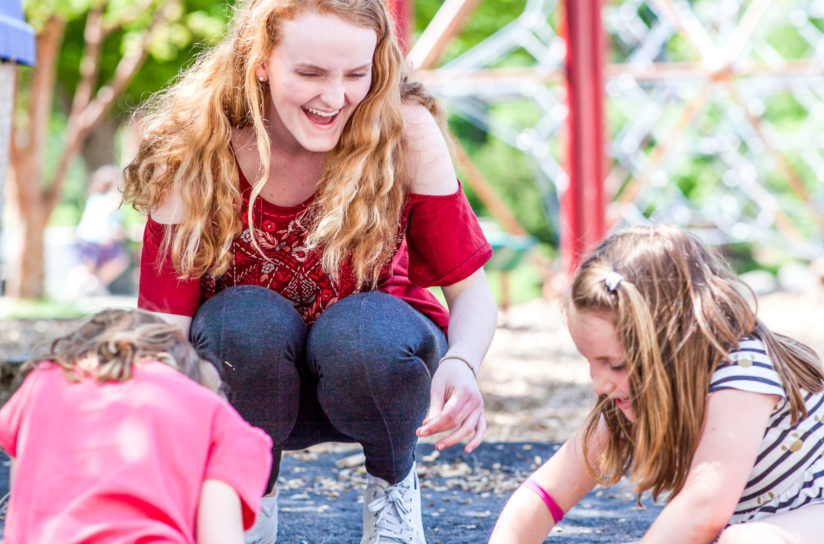 A Learning Environment that is Healthy and Safe
In today's fast-paced digital world, children stay younger longer in a protected elementary school setting.
Pre-K to 8 schools focus on what is developmentally appropriate for children at each grade level, reducing the influences of "cultural acceleration" which can lead to anxiety in children and pressure for parents.
Entry into adolescence is less stressful because the social currents are less dramatic and more easily managed when 12 or 13-year-olds are not influenced by high school-aged adolescents.
Children can take risks and practice "mastery" in a safe environment free from the judgment of older peers.
Relationship development can happen easily and organically which is critical to creating a healthy young adult.
Older elementary school children are age-appropriate mentors for younger children.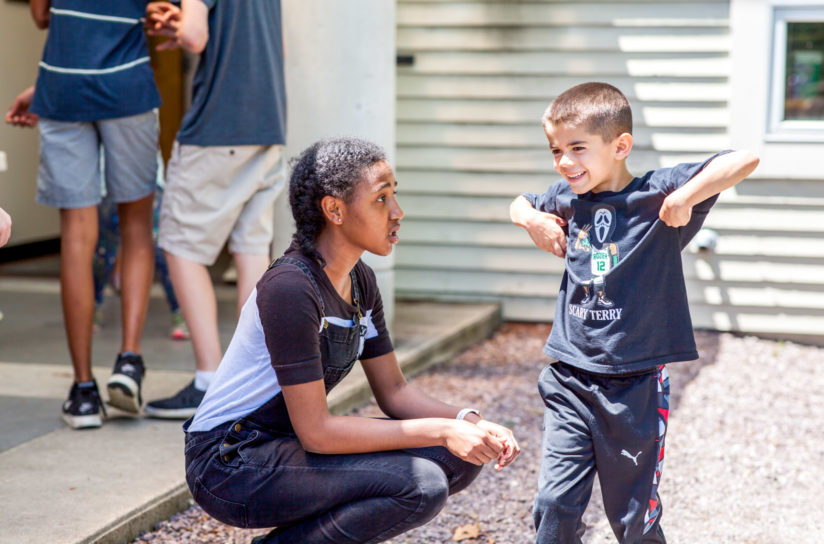 Continuity and Collaboration Among Teachers are Key
Collaboration among teachers and administrators enables every child to be known as they move through the school community whether entering in pre-kindergarten or in middle school.
When individual children are known from year to year, their academic, social, and emotional needs can be met.
With continuity in curriculum and collaboration among teachers, there are no gaps in learning from grade to grade and for the individual child.
Support systems that have been established for amplifying strengths or supporting struggles remain in place.
A critical mass of human, financial, and capital resources are dedicated to the educational journey of the pre-K to grade 8 student.
Transitions Are Not Trivial
Transitions take time and energy away from learning
When children are comfortable and feel a sense of place, there is more mind-space for curiosity, collaboration, and creative thinking – critical success factors in today's world.
Without the stress of a transition, adolescents benefit significantly from staying put at a developmentally and socially tenuous time. (Do Top Dogs Rule in Middle School? Evidence on Bullying, Safety, and Belonging)
A pre-K to 8 school allows children to experience transition but in a space and with people that they know and that know them, leaving their support systems intact.
Research has demonstrated the advantages of the pre-K to grade 8 model. With time to develop self-esteem and earlier access to leadership opportunities, students have better social and emotional outcomes, healthier attitudes toward school, and higher academic achievement. (Do Middle Schools Make Sense? ED. Magazine,Harvard Graduate School of Education)
There is so much going on in a child's life, in their minds, their bodies and everything feels so out of control. It's so good to be in a place where you feel you have some control and support!
Learning happens not in a vacuum. Each year is not an individual school year where you check things off the list that you need to learn. The pre-K to grade 8 model enables this whole learning experience to be a total project – the development of a child from 4 years to 14 years of age.
Perspectives on the Pre-K to Grade 8 School Model
Why Do Grade Configuration and School Structure Matter?
Why Choose DCD for a Pre-K to Grade 8 School
Does school configuration impact student-teacher relationships?
Will My Child Have Better Options for Secondary School if We Apply Now?