At DCD we know that the connection and learning that happens outside of the classroom adds so much to our community's experience. Here's a glimpse at some of the opportunities available to students and families.
Culture Club is an after-school affinity group for lower school (grades 1-5) students of color. Children of color are defined by the National Association of Independent Schools (NAIS) as belonging to one of the following racial/ethnic groups: African American, Latino/Hispanic American, Asian American/South Asian, Native American, Middle Eastern American, and Multiracial American.
The mission of Culture Club is to create a comfortable place where children can feel free to talk about their experiences, nurture self-esteem, appreciate differences, and celebrate similarities. Age-appropriate games, stories, and activities are an essential component of each session. The children are encouraged to share their heritage and talents with the group and are empowered to bring these gifts to the larger DCD community as part of their daily school life. We encourage students and families to share their heritage and talents with this group and empower them to bring these gifts as part of their daily school life to strengthen our larger DCD community.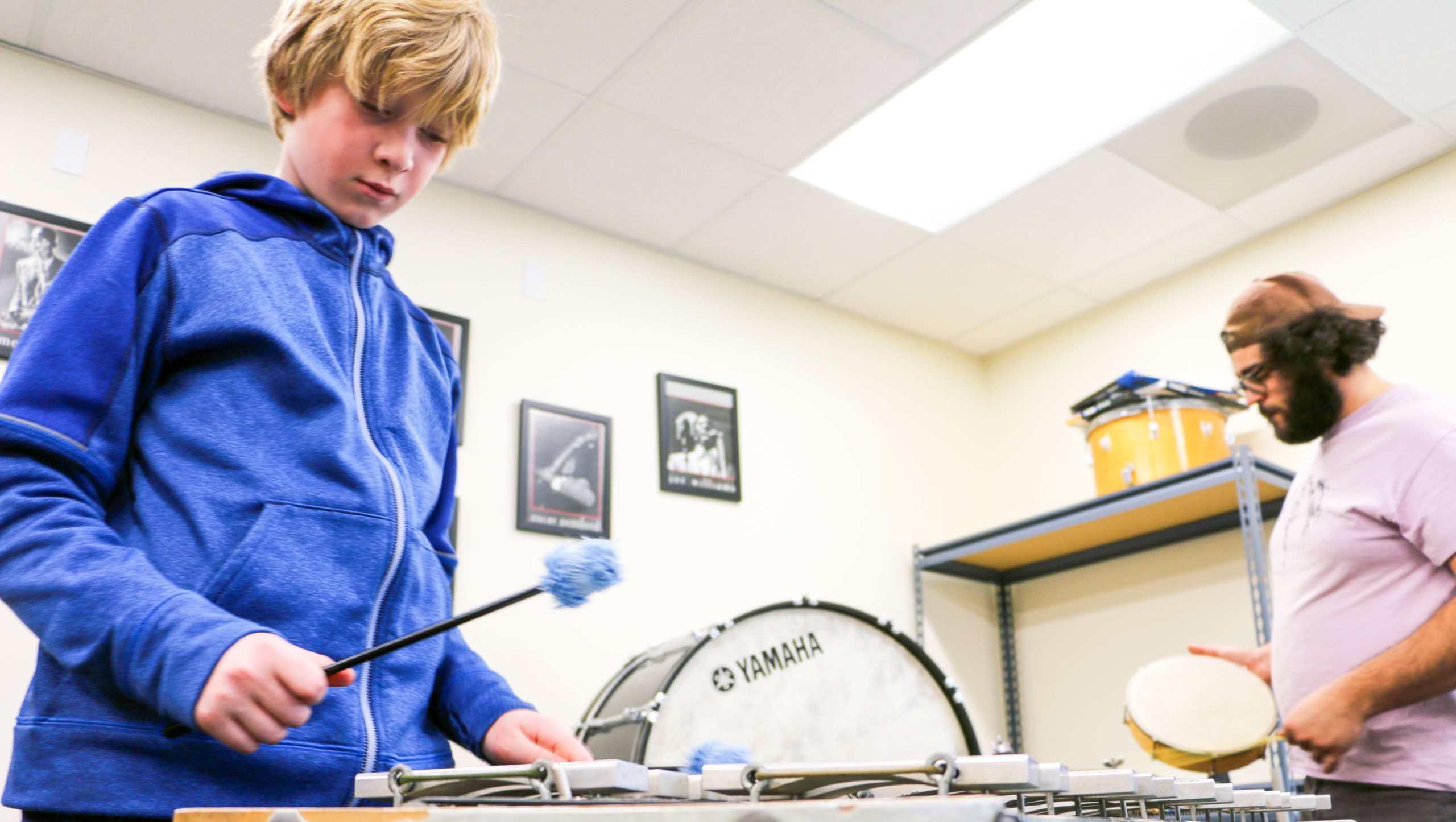 This is a free after school program for students in grades 4 and 5 to come together to explore non-traditional approaches to music and sound. The Ensemble's overarching goal is the creation of a joyous, playground atmosphere in which students participate in listening games and improvise freely with traditional and non-traditional instruments, giving them the opportunity to explore music as a state of being or a mode of decision-making, without undue emphasis on performance or final product. Musical experience is not a requirement; just a desire to jump in, play, and use be open to taking a risk. In the past, this group has met on Thursdays from 3:00 to 4:00 p.m.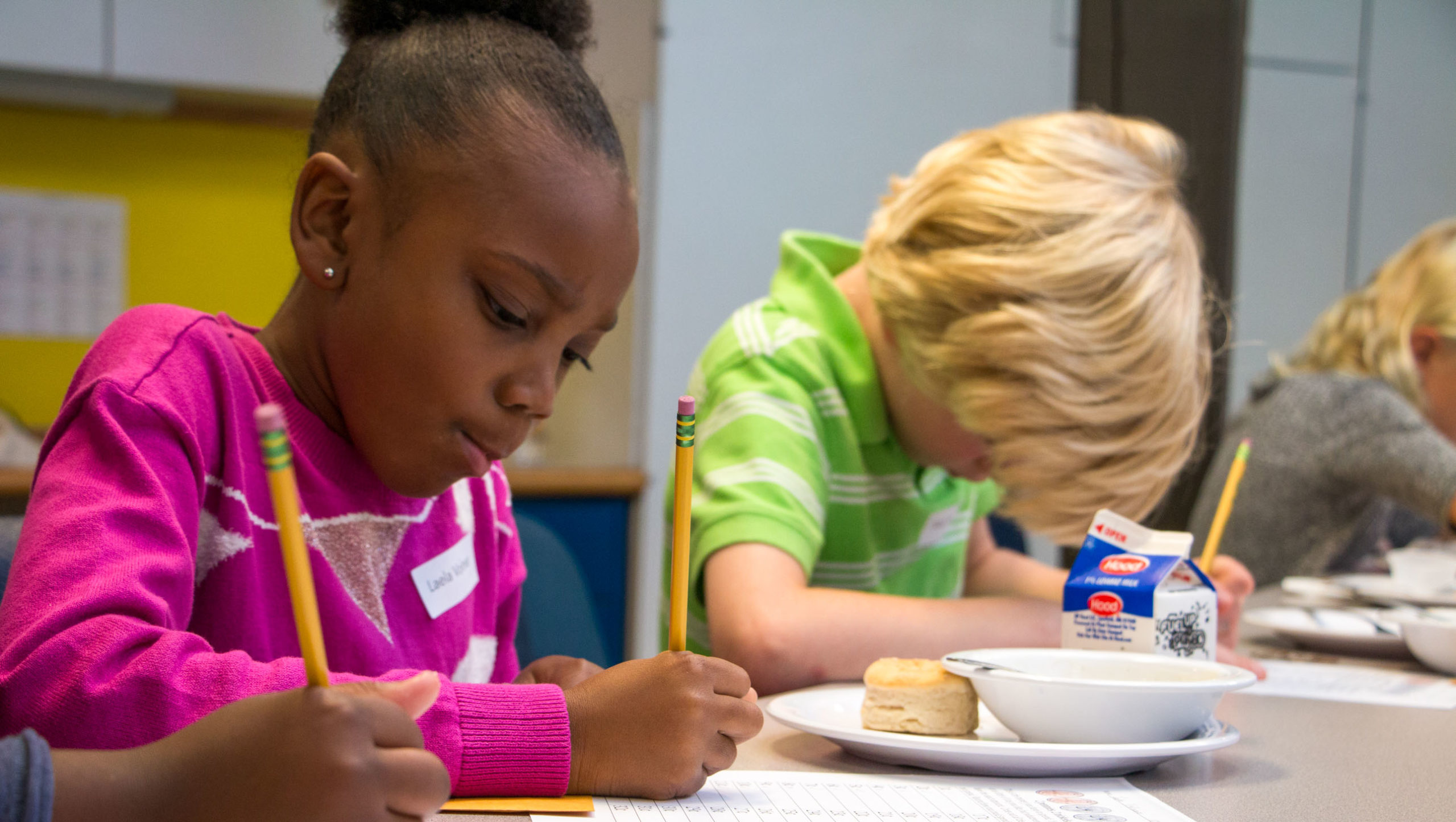 Students in grades 3 through 5 have an opportunity once a week to join in on Math Lunch. They grab their food and gather in one of the classrooms with our math specialist to play math games and solve number mind-benders.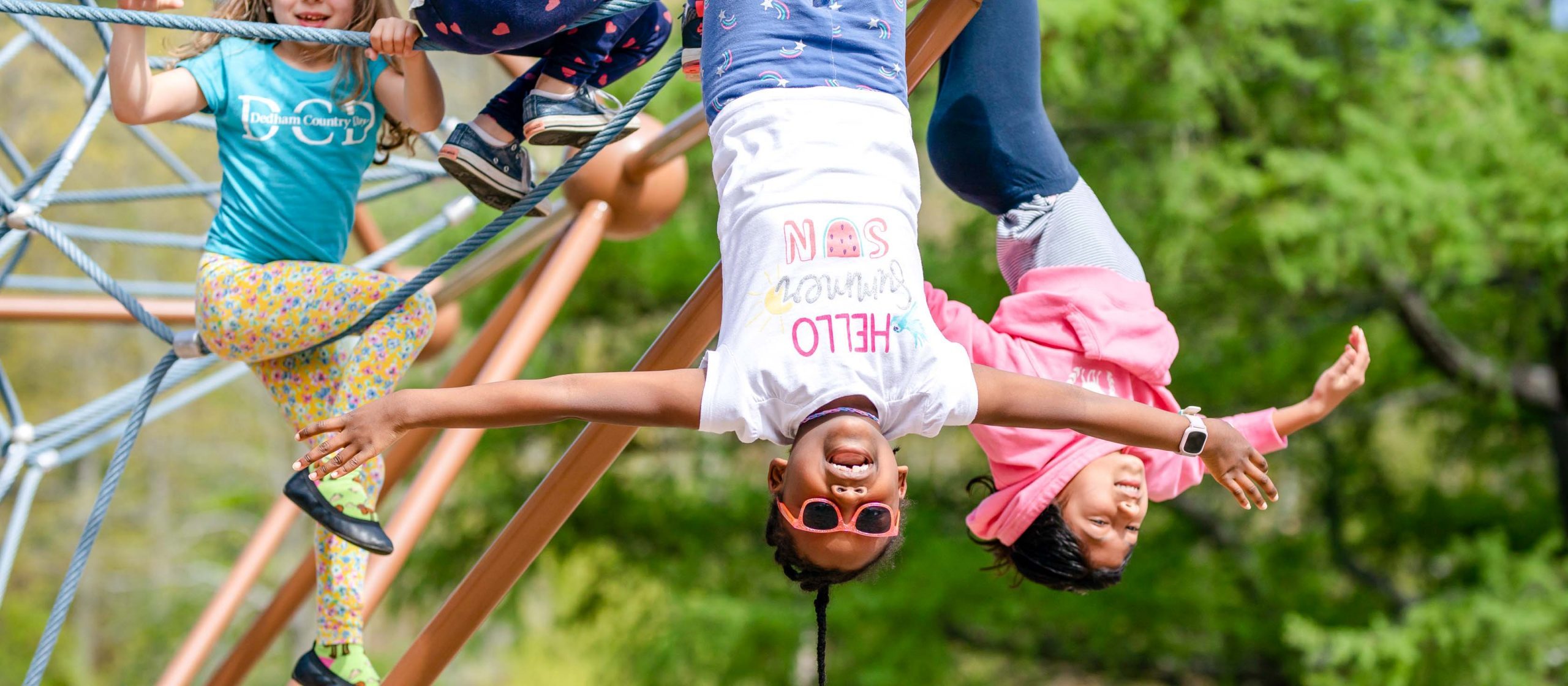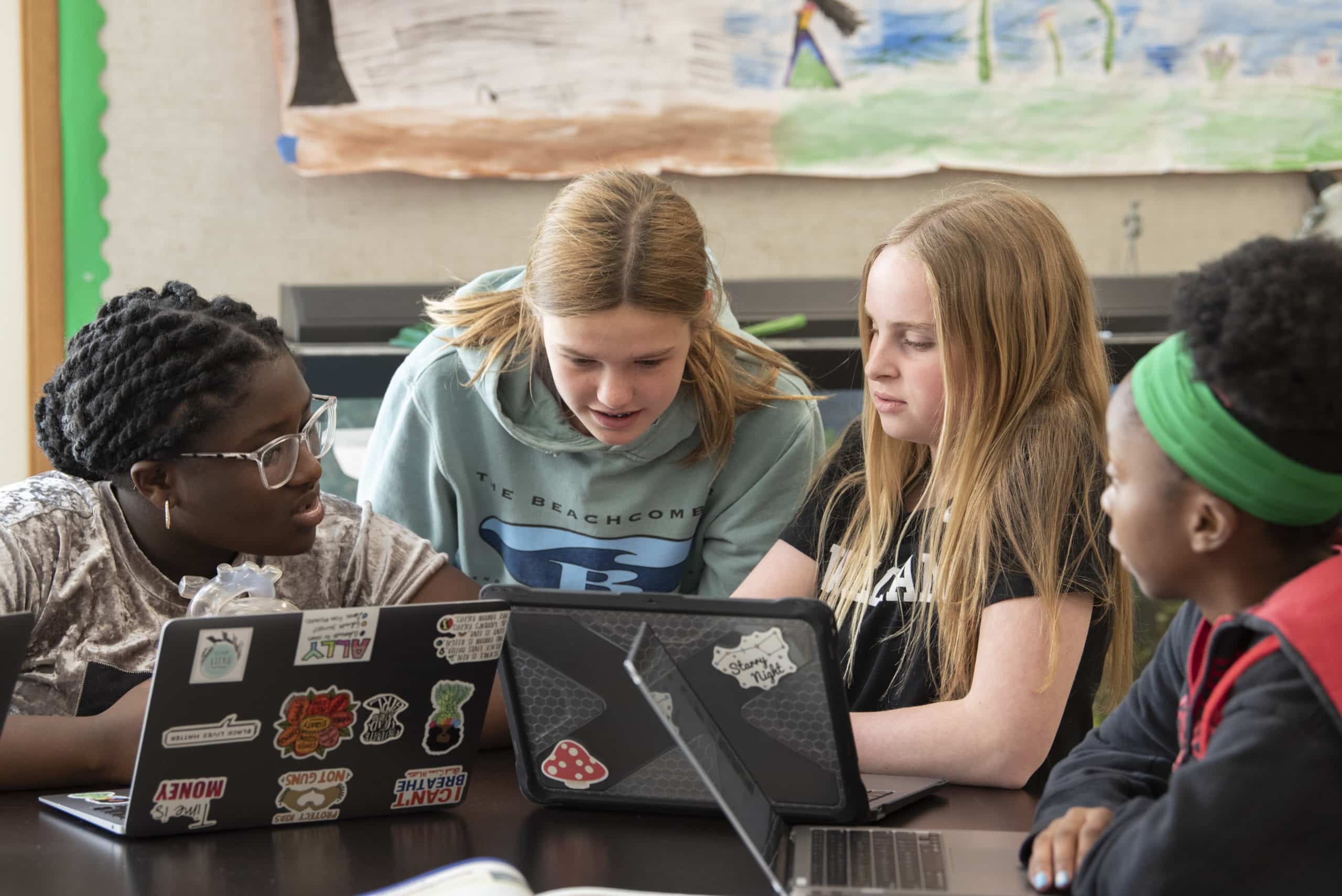 Affinity groups and dialogue spaces in DCD's middle school create safe spaces for students to speak freely, build connections over shared identities and experiences, and talk about challenges in handling different people and different points of view. Students build confidence and experience comfort because they are given time, space, and opportunity to have deep and meaningful conversations so that all voices are heard. Groups that meet weekly are formed each year and may center around race, sexual identity, family structure, or groups seeking equality and empowerment. Explore current offerings here.
Elected by their peers, the Student Council is made up of eight middle school students; two from grade 6, two from grade 7, and four from grade 8. This leadership group is responsible for serving as a liaison group between middle school students and faculty members. They are chartered with providing student input to policies and problem solving as well as planning social activities for the entire division. They plan and run social events such as dances, movie nights, or a Friday afternoon game of Hide and Seek in and around the campus.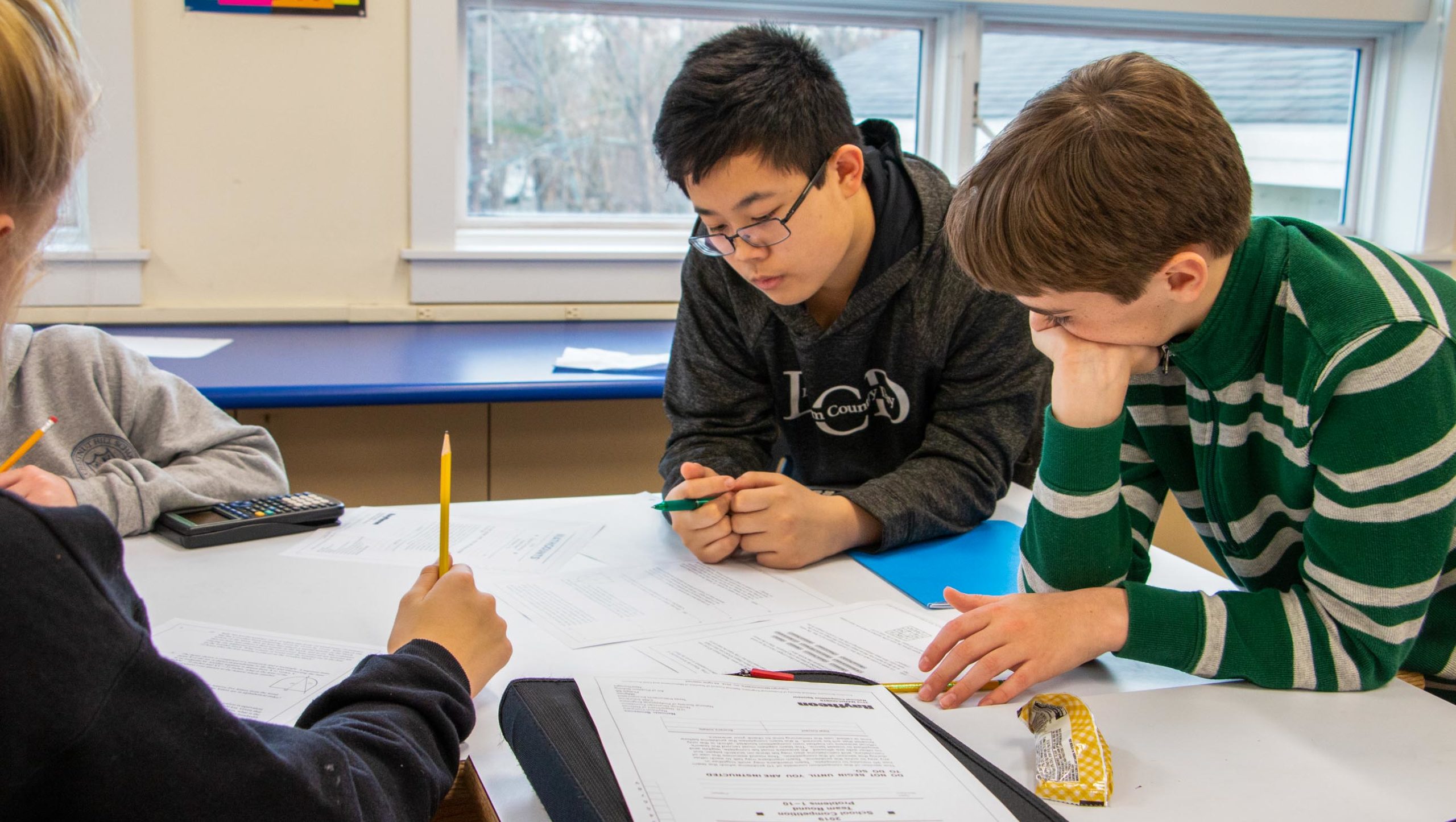 Any and all middle school students are welcome to join the middle school math club which meets on Tuesday mornings from 7:30 a.m. to 8:00 a.m during the year. Run by middle school math teacher, Brenda Leithe, the club was created to introduce interested students to some mathematical concepts they may not see in their math classrooms, as well as to develop their logical thinking and problem-solving skills. Later in the fall, students who are interested in a more competitive math experience, begin to use these meetings as practice for the MathCounts Competition which takes place in February. A group of eight students chosen based on a qualification test travel as a team to Melrose to take part in this day-long competition.