Getting Started
Admissions
Ready to Connect?
Welcome to DCD! We're thrilled that you're interested in exploring DCD for your child and finding out what makes our pre-K to grade 8 program so special. We're just as excited to get to know you!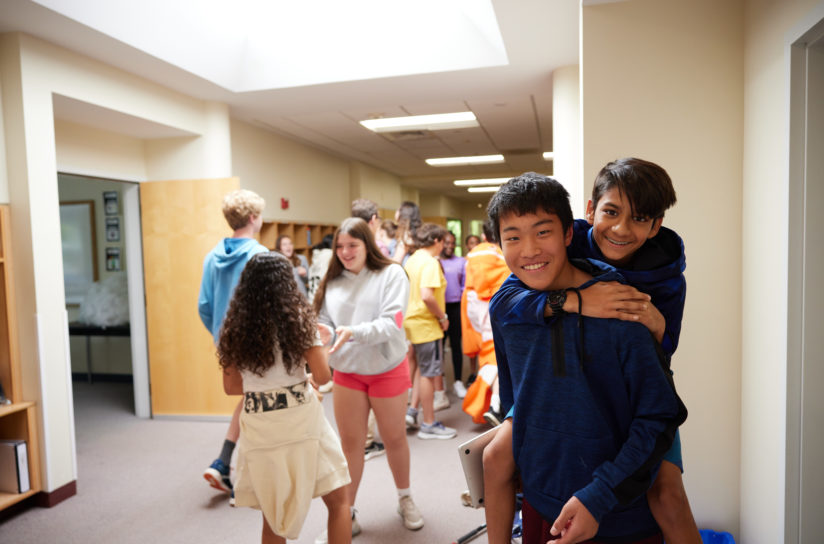 Choosing a private school is a big family decision… so let's make it personal!
When you look at schools and learning environments, it's all about what's right for your child. We think the admissions process should be the same. We make it personal to help you make connections because that's such a big part of who we are and what we do for your child. We can't wait to connect with you!
Upcoming Admissions Events
Experience a day in the life at DCD during a classroom visit, log on for a virtual learning spotlight, or sit down with our head of school for coffee and conversation!
Admissions Timeline
Tours and Interviews:
Begin October 13
Admissions Events:
October through January
Admissions Deadline:
January 15
Admissions Decisions:
March 10
Registration Contracts Due:
April 10
Schedule a Tour with DCD's Admissions Team
Prospective parents will have an opportunity to take a peek inside our classrooms and explore our halls and campus as they walk and talk with a member of our Admissions Team. If you are unable to join us on campus, our admissions team will be offering virtual tours as well.
Please submit an inquiry to schedule your visit.