At DCD, giving back is part of growing.
The way children treat their world outside of DCD is very much a part of what they learn here. In fact, part of our mission is to "inspire students to become caring, ethical members of the larger world by emphasizing thoughtful citizenship and respect for self and others."
For more than a century, our school has served the community at large by building relationships with people and organizations beyond the borders of our campus. Students in every grade participate in age-appropriate service work and in Middle School, students take the lead in developing and carrying out their own projects. Through our service-learning program and the daily examples set by our teachers, students see firsthand how important and fulfilling it is to help others in the community.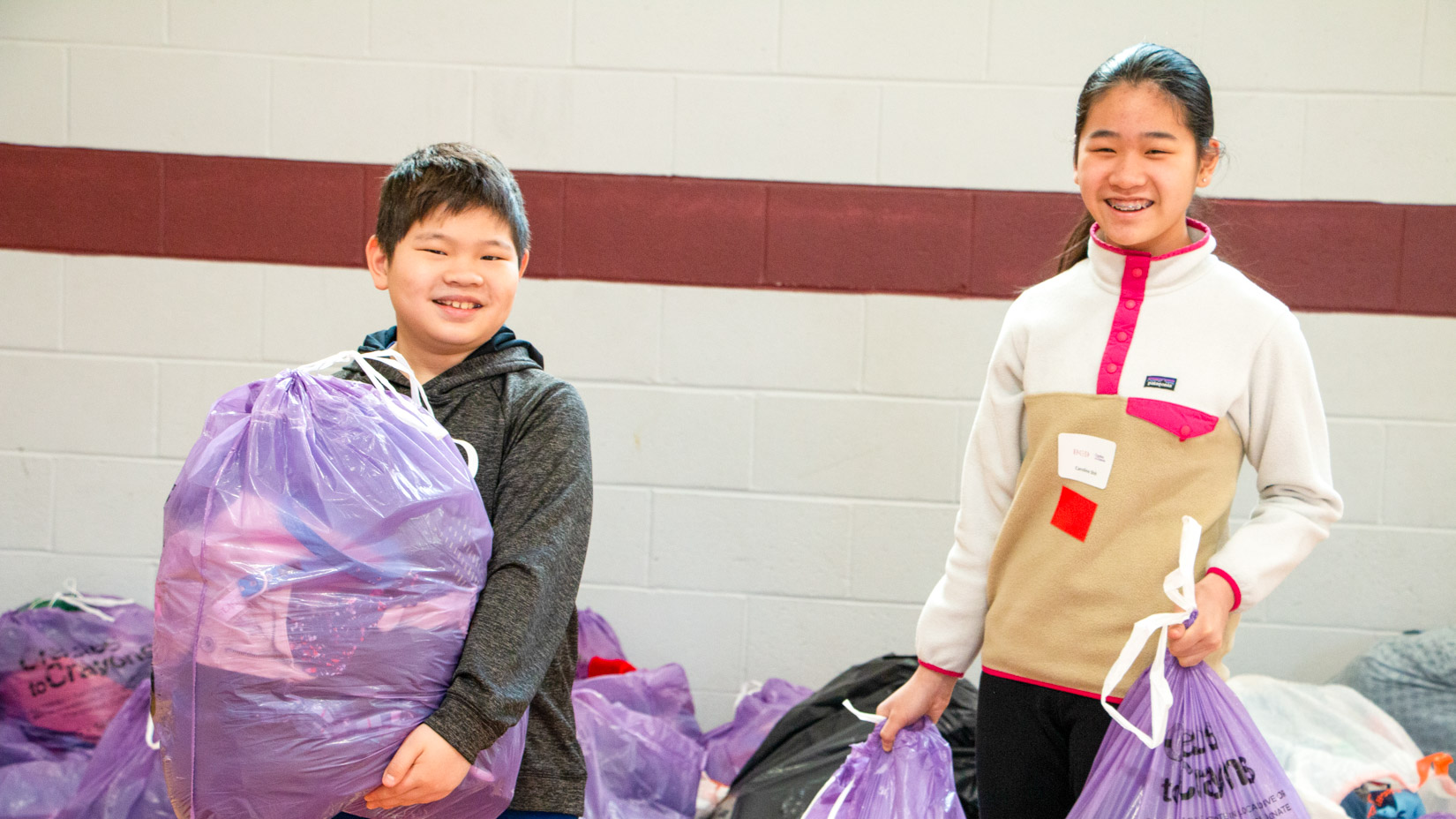 Service Learning Joins Students, Faculty, and Parents Together
DCD's past service-learning projects have included:
Cradles to Crayons Community Donation and Sorting
Biscuits, Blankets and A Community Fun Run for the Animal Rescue League, Dedham
Knitting hats and scarves for "Operation Gratitude", an organization that supports the military and first responders.
Gift Bags and Bookmark Project to Benefit the Italian Home for Children
Hale Reservation Clean Up
Nameplates for The Charles River Center
Nothing But Nets Malaria Awareness Event
Oxfam Fast
Game Afternoons at the Linden Senior home in Dedham
Walk-A-Thon to Support The Children's Hospital League of Boston
Letter Writing for the Wounded Warriors: Operation Gratitude Project
Recording Books on CD for Boston area children in underserved communities
Thanksgiving Basket Bread Baking and Drive in partnership with the Dedham Youth Commission
Coloring Books to Benefit The Children's' Pediatric Ward at MGH
Car Wash by Grade 3 to Benefit DCD Horizons
Birthday Bags for the Walker School