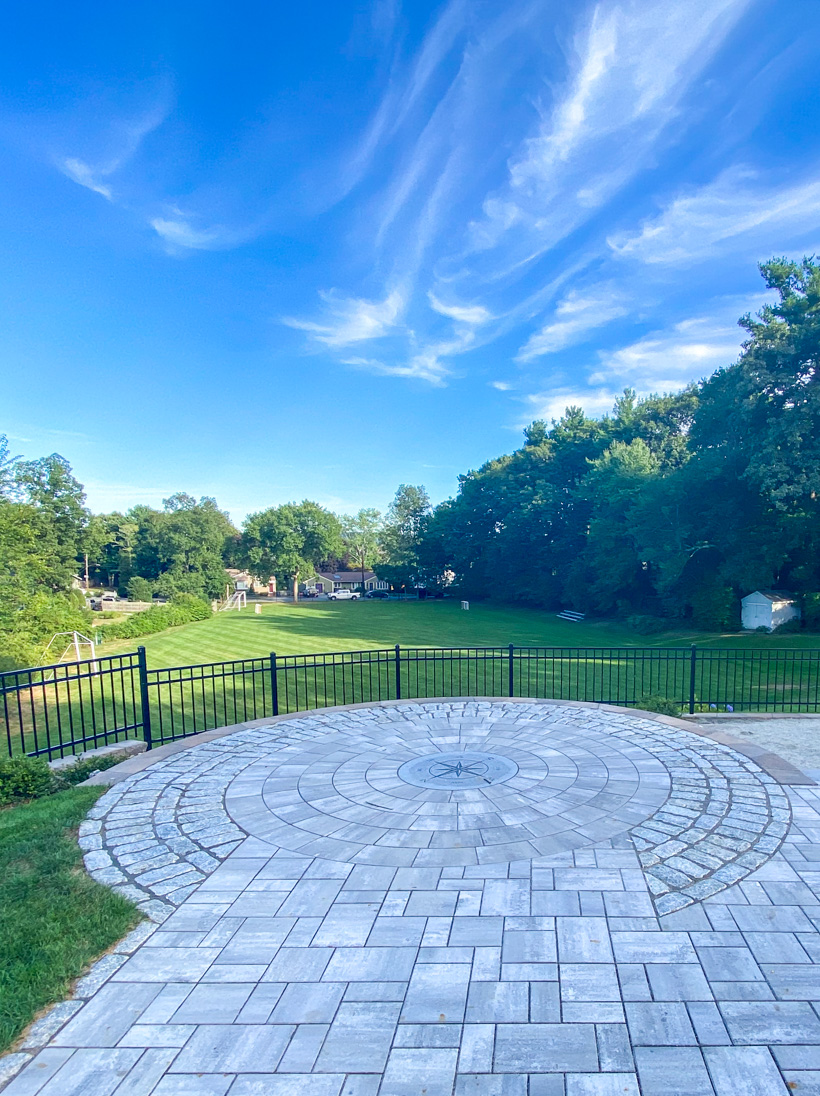 Campus & Community Safety
COVID-19 Plans and Policies
As a community, we understand the importance of in-person learning to a child's academic, social, and emotional development. To that end, DCD has put policies and practices in place so that our students can remain on campus despite the continued presence of COVID-19. The information on this page provides a summary of how we are able to keep our community safe while bringing back a sense of normalcy to our learning environment.
Campus Access
This year we have welcomed back a limited number of visitors to our campus with special requirements in place for admissions events, performances, and volunteer opportunities. Maintaining the health and safety of our community is our top priority, so careful consideration is given to the number of people that we will allow to be in a given space at a given time.
Visitors, including current parents or guardians, coming inside the building must have an appointment, be fully vaccinated, and wear a KN95, N95, or surgical mask. Appointments, masks, and vaccinations are not required for approved outdoor events, but we ask that visitors practice social distancing. All visitors entering the building must check in with Laura Martinez in the front office.
Masking Policy
Based on current information and COVID-19 trends nationwide, DCD's Health Office has updated our masking policy to require that everyone on campus wear a disposable surgical mask (or KN95) through the month of January. The Health Office has double-ply disposable surgical masks for students and will make them available as needed. DCD's HVAC system was updated during the summer of 2020, and that improved filtration plus our air purifiers will also work to mitigate transmission on campus. All faculty and staff will wear KN95 masks at least through the month of January.
All students, faculty and staff must remain masked while indoors at all times. We utilize the many outdoor spaces throughout campus (even during the colder months) and while outside, students and faculty and staff may remove their masks, with the exception of the following:
Community members who test positive for COVID-19 with a rapid antigen test or a PCR test must remain masked on days 6-10 (after 5-day isolation from date of test or symptom onset) indoors and outdoors upon return to school when asymptomatic or symptoms have improved
Members who must quarantine after exposure:

Unvaccinated individuals without symptoms must remain masked on days 6-10 (after 5-day strict quarantine from date of test) indoors and outdoors upon return to school
Fully vaccinated individuals without symptoms must remain masked for 10 day period after exposure indoors and outdoors
Vaccines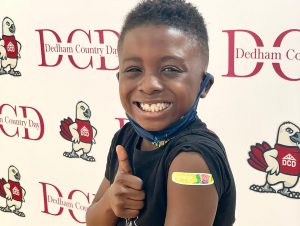 All DCD faculty and staff are required to be fully vaccinated unless they qualify for a medical exemption. While at this time students are not mandated to be vaccinated, DCD highly encourages all who are eligible to get vaccinated to maintain the health and wellbeing of our entire community. We are thrilled to report that over 85% of our entire community is fully vaccinated. In addition to a vaccine clinic offered on campus for all faculty and staff in the spring of 2021 as well as a booster clinic in the fall of 2021, DCD was privileged to be able to offer a clinic for our students ages 5-12 on campus in the fall of 2021.
While challenging to run a sports program during the pandemic, DCD is pleased to return to interscholastic athletic competition this year. All middle school students participating in interscholastic play must be fully vaccinated.
Classroom and Learning Environment
This year, we have returned to our normal classroom environment away from the "pod model" we adopted last year. Our classrooms have been outfitted with configurable and flexible furniture to enable social distancing while preserving the ability to connect and collaborate – an essential component of learning at DCD.
We continue to take advantage of the wonderful outside space afforded to us by our 17-acre campus for outdoor learning. Our full athletics program has resumed, including interscholastic team competition in our middle school program.
Lunch and Snacks
This year we have adopted a "grab and go" model for lunch. With many options to choose from, students grab a boxed lunch and eat outside. If the temperature dips too low or it's raining or snowing, our building yields ample space for kids to spread out and eat inside safely. Healthy snacks are provided mid-morning as usual and for middle schoolers before sports practices. We are looking forward to returning to our signature "family style" lunches when it is safe to do so!

Assemblies and Gatherings
Because assemblies and gatherings are so critical to the culture of our school community, we have tried to preserve and/or recreate them in a safe way. All school assemblies take place either outside, in the large Rand Gym, or if need be, virtually via Zoom. At this point, we are not able to welcome current parents to any of these in-person inside gatherings so that we can safely manage our numbers and physical space.

Testing Protocols
DCD participates in the statewide weekly in-school surveillance testing using PCR pool testing protocols. In addition, we periodically ask that all students, faculty, and staff administer at-home rapid antigen tests provided to families by DCD.
DCD also uses a symptom reporting app called MyMedBot. Each morning before arriving at school, students, faculty, and staff member answers a series of questions regarding symptoms and must show a green clearance screen on the app at morning carpool.
Detailed COVID-19 Health and Safety Policy
You may access DCD's updated Health Policy (as of February 2022) here, which includes a link to a helpful COVID-19 protocols flowchart created by the Massachusetts Department of Elementary and Secondary Education (DESE).