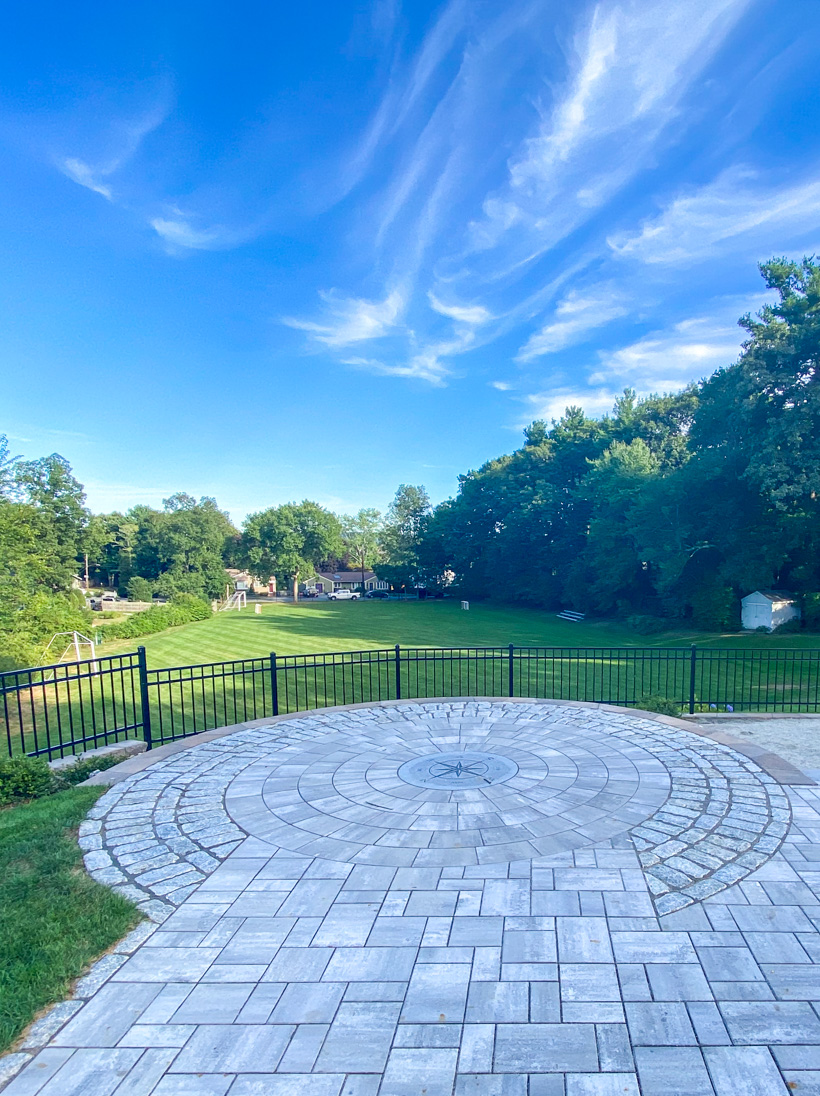 Our Response to COVID-19
Campus & Community Safety
COVID-19
Table of Contents
DCD's Plans for Campus & Community Safety during COVID
We are pleased to provide you this information and resource site regarding DCD's plans for in-person learning. As outlined in the Fall 2020 Back to School guide, the school's leadership team and COVID-19 Response Planning Team worked to prepare for three primary scenarios to provide our students a safe and meaningful return to school: on-campus learning with enhanced safety measures in place; a hybrid approach that combines on-campus schooling with distance learning; and a comprehensive distance-learning program for all students.
We are confident that our on-campus learning plan is safe and planned in full compliance with all state guidelines. As we all know, and you will see in more detail below, school looks quite different this year, and we look forward to continuing to collaborate closely to ensure that our students continue to grow, learn, and thrive while maintaining the health of our community.
It is important to note that because the trajectory of the pandemic remains uncertain, we also need to be prepared to pivot to one of our alternative scenarios if the state mandates a change or the situation in our school population requires it. It has been truly inspirational to see how everyone at DCD rallied around our unexpected transition to distance learning in the spring, and we know our community is ready to grapple with whatever new challenges come our way this year – thank you, in advance, for your partnership in this unprecedented undertaking.
Maintaining Community Health and Safety
Below we describe the physical and policy changes DCD has undertaken to help ensure a safe school environment, and we ask for your partnership in ensuring compliance with these protocols as well as all state safety guidelines.
Winter Plans for In-Person Learning
DCD's plan for inclement weather – either rain or cold – follows the Massachusetts Department of Elementary and Secondary Education (DESE) guidelines and best practices related to health and safety. The following measures have been put in place to keep our students and staff safe during the winter:
Academics
We will continue to use the pod model for the foreseeable future, likely even until the end of the year, since it is providing students with variety, consistency, and a team of adults and peers who know them well.
Air Quality
DCD has retained air-quality experts to assess our systems and advise on our air quality as we enter the winter months. To meet or exceed the guidelines established by DESE, our air filtration and HVAC systems have been upgraded to ensure constant recirculation of fresh air throughout the buildings. Our system completely replaces the air several times per hour. HEPA air purifiers with UV lighting and ionizers have been installed in all classrooms and bathrooms throughout the building.
During the colder months, we will also continue to leave classroom windows open at least two to three inches, adjusting the heat as necessary, to ensure that fresh air continues to flow into the building from windows to supplement the exchange of our HVAC systems.
Classroom Modifications
While we will continue to use outdoor spaces whenever possible during the winter, we have also reconfigured some of our classroom spaces to accommodate the need for more indoor learning and to improve some of the existing spaces. These changes primarily impact the Middle School, where we have redesignated some of the classrooms to ensure that all classes that normally meet outside will have an appropriate indoor space on a regular basis and to provide additional flexibility for some classes that currently meet in the Primary Gym.
Additional Surveillance Testing
In addition to the surveillance testing we will conduct following the Thanksgiving break, DCD plans to conduct another round of testing following Winter Break, in January. This will help to ensure that students, faculty, and staff who return to campus have tested negative and will provide a new baseline safety profile of our community that will help guide our decision-making about continuing in-person learning.
Data Monitoring
The school's COVID-19 Response Team, and especially our Health Office, are closely monitoring the state and town data on cases and community transmission. While the overall state numbers in recent weeks are moving in a concerning direction, we believe the measures DCD has put in place can permit us to remain open for in-person learning, provided we all remain committed to community safety.
Click here to read the full message from Head of School Allison Webster.
Updated Health Policies
Everyone in the DCD community – faculty, staff, students, parents – shares responsibility for our collective health and safety. Please click here to read the school's updated health policies governing our protocols for keeping our community safe and responding to illness or exposure to the virus.
DCD Community Care Pledge
It is critical that all members of the DCD community adhere to the highest standards and commit to carefully monitoring their health, wearing face masks, washing and sanitizing hands frequently, and complying with all state and local safety regulations, both on campus and outside of school. All families have completed the DCD Community Care Pledge agreeing to do their part to keep our campus and community safe.
Everything You Need to Know in the Time of COVID
All families must fill out their symptom monitoring form by 7:30 a.m. and be ready to show the green clearance screen in carpool.
Please be sure your children arrive between 7:45 a.m. and 8:15 a.m. Students should use their assigned entrance and proceed immediately to their classroom pod.
Click here
to view carpool drop-off instructions and watch the "Carpool in the Time of COVID" video below.
Children should be wearing a mask when they come to school and carry an extra one in their backpack. Due to their lower efficacy, neck gaiters, bandanas, and masks with valves are not permitted.
Dismissal for lower-school students is at 3:00 p.m. and 4:30 p.m. for middle-school students. Please remember to pull forward as directed by staff members and refrain from cell phone use as you pick up your child. During this time, we cannot accommodate families parking and walking to the building to pick up their children.
DCD's relaxed dress code will remain in place until spring break in March, allowing blue jeans and athletic pants to be worn daily. Shorts will not be permitted between Thanksgiving break and March break, and all clothes must still be in good condition and appropriate for school. Students will continue to spend significant time outside, even as we move into the colder months. Please ensure students come to school with layers including sweatshirts, winter coats, hats, and gloves.
Click here
for detailed information about DCD's Athletic Program.
Click here
to view a video message from Director of Athletics Mark Jackson.
To facilitate campus traffic flow and assist with campus safety, please drive with extreme care whenever you are on campus. In addition, please remember that the Highland Street driveway between Herrick and Huntington Houses may be used only by families dropping children off at Huntington House for pre-K. All other families should continue to use the main driveway for both pick-up and drop-off.
School Calendar and Schedule Adjustments
While we have published the school calendar for the full year, we recognize that changes may be needed regarding events and other activities as we navigate this challenging year. Some key changes to the calendar for this year include:
December 18: Holiday Assembly and Start of Winter Break
December 19 – January 3: Winter Break
January 4: COVID-19 Testing for the DCD Community
January 5: Distance Learning Day (while we await test results)
January 6: Target Date for Return to In-Person Classes
Important Campus Policies
Before arriving on campus each day, all faculty, staff, and students are required to complete a symptom and wellness check, utilizing the MyMedBot app, to attest they are symptom-free. This app is recommended by both our school doctor, Dr. Michael Cocchi, and our school nurses, Sara Payton-Stone, Katie Hawkom, and Emily Osinubi, as it additionally allows the medical team to monitor symptoms among sick community members, and track health trends.
Notifications go out daily to families at 6:00 a.m. and submission must be done by 7:30 a.m. To obtain clearance to access DCD's campus each day, parents must answer a few simple questions on the MyMedBot app and show the "Cleared to Come to Campus" screen on their phone to staff in the drop-off line.
When completing the MyMedBot app survey each morning, please use discretion when providing your answers. While you must be truthful with your symptom reporting, please frame your answers around whether or not you feel your child is sick or might be getting sick.
Families must send their children to school with two face masks and refrain from using bandanas or neck gaiters, which do not provide the same level of protection. Masks are required for all students (Pre-K to 8) during the day, during arrival and dismissal, and should be readily available at all times.
Many Opportunities for Mask Breaks
Students have mask breaks frequently throughout the day but only in instances when they can remain a minimum of 6' apart from one another. Mask breaks coordinate with hand hygiene breaks so that we can ensure our students are washing their hands after taking on and off their masks for playing, drinking, and eating.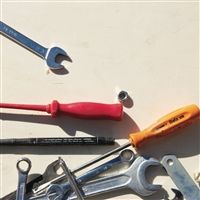 DCD has developed a classroom plan that allows students and faculty to spread out over the full campus, utilizing assigned entrances and exits to reduce foot traffic. In addition, we have purchased materials and seating for dedicated outdoor classroom spaces.
Significant work has been done on our HVAC systems, with air purifiers, additional sinks, and new windows installed in spaces across the campus. We are utilizing new cleaning equipment (electrostatic) and have greatly expanded our Health Office. This ensures we have ample space for children to visit the Health Office, whether related to medication needs, minor issues (i.e. splinter, lost tooth, etc.), or the onset of a viral illness (in which case we have sufficient space to isolate that student).
To ensure we keep our students, faculty, and staff as safe as possible and to minimize exposure, visitors (including parents) to campus and inside the school buildings are not allowed. In addition, we are not renting our facilities to outside groups or organizations.
While it is disappointing to include parents in this restriction, it is necessary to ensure we provide the safest environment to our community. Laura Martinez, DCD's Front Office Manager, will continue to manage the main office and will be available to answer any questions. We ask that parents and caregivers who are dropping off and picking up their children please adhere to social distance requirements and mask-wearing should you need to speak with Ms. Martinez.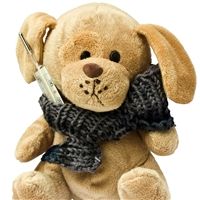 Over the summer, our school nurses completed training on contact tracing and are ready to work with contact tracers should we have a positive case on campus. To determine who needs to be quarantined and for how long, contact tracers take into account factors including the length of contact, the behavior of contacts, ventilation, and when the diagnosed person became symptomatic.
Our pod design is intended to minimize the number of people who would need to be quarantined in the event of a positive case. In all cases, however, if there is a positive case in a pod, members of that pod will be expected to complete a 14-day quarantine in order to return to campus.
There are likely to be circumstances during the school year when a pod needs to close or shift to distance learning for a period of time. The reasons behind such a closure may include a suspected or confirmed case of COVID-19, exposure as tracked through contact tracing, or other health reasons. There may also be instances where a pod needs to transition to distance learning due to staffing shortages caused by faculty illness, the need to quarantine, or other circumstances preventing faculty from being on campus.
In any case of pods temporarily closing or shifting to distance learning, the school will notify impacted families in a similar manner to snow closing communications: you will receive a text message and/or voicemail as soon as the decision is made to close the pod, which may be the day or night before, or early in the morning.
As described above, we have expanded our Health Office space to encompass separate areas so that we can accommodate community members exhibiting symptoms until they are able to leave campus safely.
Please note that, due to HIPAA privacy protections, DCD does not plan to notify families when a student or faculty/staff member is sent home with symptoms of illness or even a suspected COVID-19 case. We will take any appropriate action to safeguard the impacted pod. However, any communication with families will only occur once there has been a confirmed COVID-19 case, which will be followed by detailed contact tracing, isolation, and potential pod closure, in consultation with the Dedham Board of Health.
In addition to the new safety protocols described above, our academic program includes a number of modifications, notably a pod-based learning module, new class configurations, and revised approaches to arts and athletics. While it certainly looks different, we are confident this approach will provide children the balance of academics, athletics, arts, and social/emotional learning that characterizes the DCD educational model.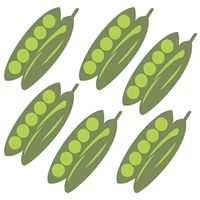 Given the state directive to limit the size of cohorts and minimize the interaction of students across groups, we have designed "learning pods" that allow us to deliver our program in teams of learners and teachers who will stay together for most of the day, either in a dedicated space or in a limited number of spaces on campus. This allows us to minimize risk by reducing the number of individuals with whom a child comes into contact.
In most grades, a "pod" is the size of a homeroom and includes a homeroom teacher and at least one specialist. In grades 7 and 8, the full grade level is a pod, since this allows students to mix with their classmates for language, math, arts, and sports. All DCD faculty and a number of staff members are assigned to and exist in designated pods to ensure that we have proper supervision and support across all grade levels throughout each day.
In this model, students may receive some instruction that is online, even while they are on campus, to minimize interactions outside their pods.
To ensure we meet or exceed the state-required 3-foot distance between students, we have designed a plan that maximizes all spaces on campus, including our shared spaces (Lowell Center, Valentine Center, Primary Gym, etc.) to dedicate them to students or faculty. Our goal is to preserve our green space for outdoor learning rather than consume it with classroom trailers. We are fortunate to have ample space on campus to spread out, and our Facilities Team has used its imagination, creativity, and hardworking hands to bring our plan to life.
We will utilize our 17-acre campus which includes wonderful spaces for outdoor classroom learning. These include our pine grove, the Hale House lawn, the Valentine Center patio, and the new outdoor learning pavilion which is available to us thanks to last year's 8th-grade parent class gift.
Though our school looks a bit different this year, our ability to deliver a DCD education reflective of our mission remains unchanged – we are ready and resilient. Whether on campus or in a hybrid form, students from Pre-K to grade 8, have access to a program that embraces each element of academics, arts, athletics, and service-learning.
Members of DCD's faculty and staff continue to work on every aspect of our curriculum from academics to arts, athletics to service learning, and programming for social and emotional development. They have engaged and continue to engage in many hours of professional development to expand their pedagogical toolset for in-person, distance-learning, or a hybrid model should we need it.
If conditions in the state of Massachusetts change and we need to pivot to a distance learning model, DCD is ready to do so. With the extensive experience we gained during our distance learning program this spring and the required professional development for all faculty this summer, we are confident in our ability to deliver a robust distance learning program if needed.
We know there are a variety of reasons why students may need to stay home during the school year. DCD uses a combination of bringing students live into classes and asynchronous learning to make sure we meet these students' learning needs, and we will ensure that all students in grades 3 through 8 have appropriate personal devices to work remotely. If a device is needed to ensure learning in your home for students in Pre-K – grade 2, please contact our Technology Department at support@dcds.net.
Given the risks involved, even with well-run trips, there are no off-campus trips for the time being. It allows us to remove one more variable from the equation and err on the side of caution. DCD's school doctor also strongly advised us to take this course of action. Faculty will continue to use their creativity to work toward the goals of off-campus trips, even when we can't use the locations.
It is critical for our students to continue to have strong exposure to the supplementary programming that bolsters our traditional curriculum. Our arts and woodshop offerings (and library at the primary and lower school levels) rotate through the grades with daily instruction for three weeks. This allows students to participate in a variety of classes while allowing for arts and library faculty to only interact with one pod at a time.
Our arts and library programs take place in the classrooms and outside, as well as in the woodshop and lower arts studio. While we are unable to offer band and chorus this year, general music instruction is included in the arts rotation for all students in Pre-K grade 5.
DCD students also have the opportunity to study a variety of instruments through the Private Music Program, directed by Valerie Snow. In alignment with DCD's effort toward COVID-19 prevention by limiting student interaction, private lessons are not held in school or on school grounds, and take place solely off-campus or remotely. Lessons follow the DCD school calendar. For more information, contact Valerie Snow at vsnow@dcds.net.
Click here for detailed information about DCD's Athletic Program for the 2020-2021 school year.
All students continue to enjoy a variety of activities and sports within their pod to allow for fitness and competition in a safe and distanced environment. At the middle-school level, students aren't able to compete against other schools but continue their athletic engagement Monday through Thursday from 3:30 p.m. – 4:30 pm. Primary- and lower-school students participate regularly in physical education (PE) classes. All students should come to school in footwear that is appropriate for outdoor activity. Unlike previous years, students in grades 4, 5, and the middle school do not change into athletic uniforms for PE class and practice.
DCD's long-standing drama program has always focused on each grade working together to delve into a play theme, create characters, develop acting skills, and build confidence. Despite an atypical school year, the cultivation of these important skills and DCD tradition remain.
As in years past, Ms. Sidoli teaches drama to each grade, which has its own class drama theme. Children work in small groups within their pods and develop a mini "Pod Production" through their own writings, improvisations, and direction. We will film all performances to share with families and the DCD community.
While your child's teacher should be the first line of support for questions about academic content, School Psychologist Erin Albert and Director of Learning Resources and Student Support Dr. Beth Conners are also readily available and will meet individually with students in socially-distanced settings. Families working with private tutors should reach out to them directly to arrange plans for off-campus sessions.
Although teachers and students may continue to borrow books from the Library, because of the risk of virus transmission, students may not browse the shelves for their selections, and teachers are required to use the hand sanitizer by the display case before browsing.
Students are able to borrow books during Library classes when the Librarian, Camille Harrison, is with the grade pod. Students who are not in a pod with Ms. Harrison may borrow books through Google Classroom (Grades 3-8) and Library Seesaw (Grades 1 and 2) using an online Library Request Form.
Although we know that good hand hygiene can help mitigate the risk of exposure to coronavirus, we also have a three-day book quarantine period between when a book is returned and can be borrowed again to further ensure the safety of those borrowing books. This policy applies to any book that has been touched by someone.
For primary school Library requests, families can contact Ms. Harrison directly at charrison@dcds.net.
The secondary school process is in full swing. As our grade 8 families work to formulate their lists of high schools, a number of opportunities are in place to guide them through the process.
Students began their "Smooth Talk" program in September, focusing on interviews, applications, and public speaking.
Through virtual meetings throughout the term, parents continue to connect with Ms. Sidoli and Mr. Edie to further discuss the secondary school process.
The secondary school counseling office will host secondary school Admissions Directors on virtual zoom tours of DCD, while 8th-grade students will participate in virtual secondary school information evenings.
All grade 8 students will experience practice zoom interviews at DCD prior to their secondary school interviews.
Daily Life and Logistics
Under the guidance of Flik Dining Services, we are continuing to provide DCD students with healthful and fresh snack and lunch selections. Lunch selections for individually-packaged homemade meals should be made on a weekly basis using Flik's online ordering form. Visit https://dcd.flikisdining.com/ to place your student's lunch order for the week ahead. Please note any food allergies when you make your menu selections. Meal sides and snacks are listed on the menu for reference but do not need to be selected. All students will receive sides and snacks.
To maintain social distance and health safety guidelines, children eat outside or remain in their classrooms for their meals. Nuts are excluded from all of DCD's snacks and meals; if your child has other food allergies, please contact the Health Office at health@dcds.net and if they require food accommodations, contact Chef Jeff Stevens at jstevens@dcds.net.
We are pleased to offer DCD's Extended Day Program (EDP) on campus for grades Pre-K through 5 on Monday, Wednesday, and Thursday (no EDP on Tuesdays and Fridays due to ongoing faculty professional development). Our modified hours for EDP are from 3:00 p.m. until 5:00 p.m. At this time, we are not able to allow drop-ins for our program. Please pick up your student promptly by 5:00 p.m. so that the facilities crew is able to clean and sanitize the campus.
Please note that "Pre-K Stay & Play" is not impacted by this change and will continue to be offered Mondays-Thursdays from 12:00 p.m. until 3:00 p.m.
If you have any questions or would like more information, please contact Megan Saia at msaia@dcds.net.
Sample Daily Schedules
To give you a sense of what the schedule will look like in the pod-based learning model, we have provided examples of Sample Daily Schedules for a selection of grades so you can visualize how the program will come to life this year.
To reduce exposure, specials such as woodshop, art, and library will take place in blocks of time over a concentrated period of time rather than concurrently as has been done in the past during our 6-day daily rotation.
Additional Information & Resources
For current DCD parents, to access links to DCD's hybrid and distance learning plans, please visit the Resource Board on the parent portal. Please note, you will need to log into MyDCD to access the Resource Board. You can also click on the following links for more information: DCD Staying Connected page and the DCD Tech Tips slide presentation.
Key Contacts
| Department | Name | Email |
| --- | --- | --- |
| Admissions & Enrollment | Emilie Liebhoff | eliebhoff@dcds.net |
| Student Health Services | Sara Payton Stone, Emily Osinubi, Katie Hawkom | health@dcds.net |
| Business Office & Billing | Bob Santry | bsantry@dcds.net |
| Financial Assistance | Emilie Liebhoff | eliebhoff@dcds.net |
| Distance Learning | Kate Reardon | kreardon@dcds.net |
| Extended Day Program | Megan Saia | msaia@dcds.net |
| Primary School (PK/K) | Mary Ellen Maloney | mmaloney@dcds.net |
| Lower School (Gr. 1-5) | Carla Haith | chaith@dcds.net |
| Middle School (Gr. 6-8) | Nate Buffum | nbuffum@dcds.net |
| Learning Resource & Support | Beth Conners | bconners@dcds.net |
| Athletics | Mark Jackson | mjackson@dcds.net |
| Technology Support | Ali Fernandes | support@dcds.net |
| Advancement | Charles Rudnick | crudnick@dcds.net |
| Facilities | Phil Holden | pholden@dcds.net |