See our wide variety of activities we offer at camp, from archery to woodworking!
Swimming Lessons & Free Swim
Our two swimming pools are ideal for all campers. One pool is a large, shallow pool designed for beginner swimmers, while the other is an L-shaped pool with a depth of 3 to 8 feet. Full-day campers participate in an American Red Cross swimming lesson and free swim. Half-day campers have one swim lesson per day.
Pool staff are certified by the American Red Cross and are experienced in teaching young children to swim and enjoy the water. The instructor-to-camper ratio during lessons is dependent upon the size of the camper group, but will not exceed 1:5.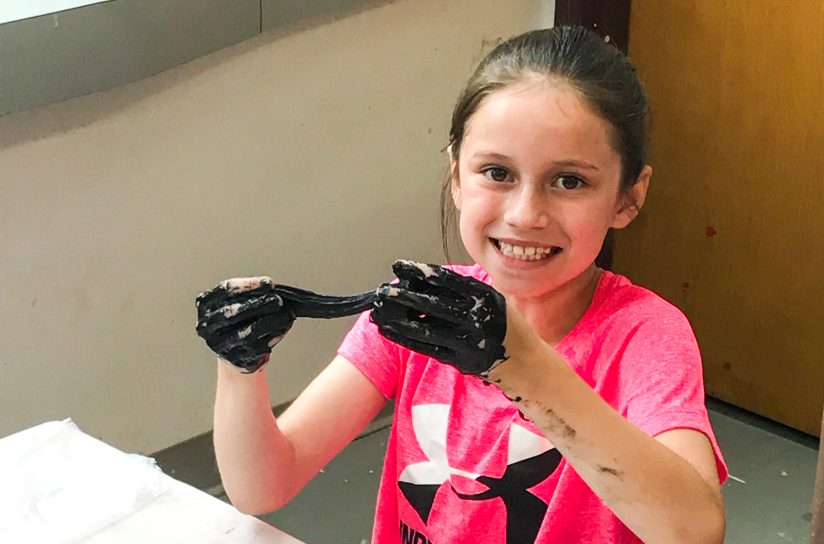 Arts & Crafts
Tye-dye, painting, beading, and fun art experiments form the foundation of the arts and crafts program. Weekly themes inspire the projects produced in the arts/crafts room.
Archery
A certified instructor teaches children entering First Grade and above the skills of archery. Aim, stance, and safety are the focus of this program.
Sports & Games
Traditionally a favorite with the DCD campers, Sports and Games time takes place in the large Rand Gym or out on the playing fields. Traditional camp games (tag, frisbee, relays, capture the flag, etc) along with some basic beginning sports (whiffle ball, badminton, soccer, kickball) are all a part of Sports & Games time.
Woodworking
Woodworking with kids? You bet! Campers are introduced to the use of hand tools and will craft pieces to take home. In the past, birdhouses, name signs, planters, boats, and boxes have all been popular projects.
Campers entering Nursery and Pre-K come to the woodshop for wood sculpture and painting.
Drama
Campers take to the DCD stage to play silly improv games-including-Museum, Jewel Thief, Party Quirks, and much more. They will also show their talents while dancing on our stage, and doing acting warm up games. Everything your budding star needs to prepare for a show.
Outdoor Exploration
Trekking through the marsh, or setting up a campground area in the pine grove, outdoor explorers will learn some basics of survival in the elements! Learn to pitch a tent, use a compass, or just take in the wonder of nature. Activities, experiments, and games are all a part of this piece of the camp program.
Food Science
Each camper enjoys Food Science as one of their special activities. In this double block activity campers explore how food is made and where it originates.  Campers enjoy using their newly acquired knowledge to create delicious treats.  These treats have ranged from flavored lemonade, tortilla chips and even ice cream, just to name a few. The flavor combinations created by the campers are amazing.