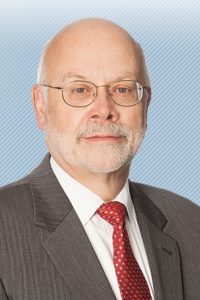 DCD is pleased to share the news that Keith McCown, DCD Board member and attorney at Morgan, Brown & Joy, is the 2021 recipient of the prestigious Cushing-Gavin Award for exemplary service to labor-management efforts in Massachusetts. Keith is the fourth attorney from the firm to receive this distinction, awarded to recipients based on commitment to collective bargaining, fairness, and equity in all workplaces and workplace relations.
DCD's board and community have benefited for years from Keith's wisdom, commitment to equity, and desire to hear all of the voices in our community. "I'm not surprised that Keith's core strengths have made him the recipient of this prestigious award. His DCD family celebrates with him and we join those who recognize Keith as an extraordinary lawyer and an extraordinary person," says Allison Webster, DCD Head of School. "Knowing the scope of Keith's professional commitments, I'm all the more grateful that he dedicates his time to helping DCD thrive."
Keith has been a pillar in the DCD community for 20-plus years as an involved parent to graduates Aaron McCown '03 and Eva McCown '07 and as DCD's longest-serving board member.