2022 DCD SPRING RAFFLE TICKET SALES HAVE CLOSED
Introducing the rebranded 2022 DCD Spring Raffle!
This year's raffle is online again. Please encourage your student to share the details with family, friends, neighbors and colleagues to purchase tickets (the links to purchase tickets are at the bottom and on the side of the page). Be sure that anyone purchasing raffle tickets credits the appropriate DCD student with their purchase. Raffle tickets may be sold until the end of the day on Wednesday, May 18. Winners will be drawn on Friday, May 20.
All DCD students who sell at least 18 total raffle tickets by Wednesday, May 18 are entered into a drawing for the highly-coveted Head of School for a Day position (2 names will be drawn). There are also fun prizes for top schoolwide sellers and the top sellers in each grade, and a class ice cream party for the top selling grade. Please check out the complete list of student seller prizes here!
2022 DCD Spring Raffle PrizesGrand Prize:
Weekend at Chatham Bars Inn
$2,500 value (in the form of a gift card)
Grand Prize tickets will be $50 each and only
200

raffle tickets will be sold!

Enjoy the Cape's most beautiful address! Wake up to the seaside breeze, relax on the beautiful beach, take in the sweeping views of the ocean, and dine at the resort's world-class restaurants. Whether you're looking for a family getaway or are in need of a weekend away as a couple, this opportunity is not to be missed!
Weber Beach Grill
Value: $239
Take your grilling to the beach! This compact, portable Weber gas grill is perfect for grilling at home or on the go. Enjoy a summer night with family, friends, and a perfectly grilled dinner!
Dunkin' Coffee for a Year
Value: $750
Need to get that daily morning caffeine fix? How about an afternoon pick-me-up? Be the lucky winner of Dunkin' Donuts coffee for a year (in the form of $750 worth of Dunkin' Donuts gift cards). The most coveted DCD spring raffle prize, take your chance at having your coffee habit covered for a year!
Yeti Hopper Flip 12 Portable Soft Cooler
Value: $250
Perfect to pack up a lunch or a few drinks on a hot summer day, the Yeti Hopper Portable Soft Cooler is extremely insulated, leakproof, and, most importantly, in style!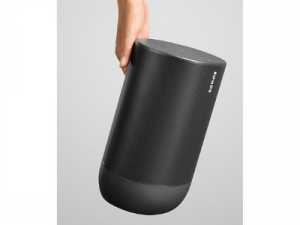 Sonos Move Portable Wi-Fi / Bluetooth Speaker
Value: $399
"The best-sounding Bluetooth speaker in the world!" Get bold sound that moves you and move with you with this powerful, durable, and versatile smart speaker.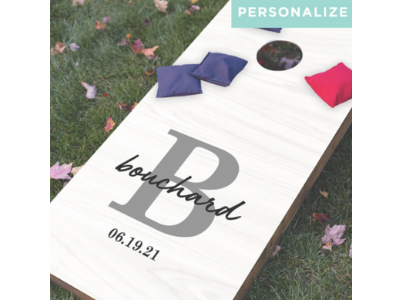 Rustic Marlin Custom Cornhole Set
Value: $350
Add flair to your backyard or beach days and work with the wonderful designers at Rustic Marlin (a South Shore gem!) to personalize your own wooden cornhole game.
Thank You Raffle Donors!
Erica & Jeff Cohen | Melissa Crowe & Joe Cuccinelli | Sara & Brian King
Michelle & Lyle Knight | Liss & Scott Murphy | Caitlin & Jon Reisman
If you have any questions or need any assistance, please contact  Kylie Lacerda, DCD's Director of Community Engagement, at klacerda@dcds.net or at 781.603.3745 (cell).