Introducing the 2023 DCD Spring Raffle!
DCD's 2023 Spring Raffle ticket sales will be sold online. Please encourage your student to share this link or site with family, friends, neighbors, or colleagues who want to purchase tickets. Please note: the link to buy tickets can be found on the side of the page, as well as here. Be sure to let your ticket purchasers know to credit the appropriate DCD student with their purchase.
Raffle tickets may be sold until the end of day on Wednesday, May 17. Winners will be drawn on Friday, May 19.
All DCD students who sell at least 24 total raffle tickets by Wednesday, May 17 are entered into a drawing for the highly-coveted Head of School for a Day position (2 names will be drawn). There are also fun prizes for top schoolwide sellers and the top sellers in each grade, and a class ice cream party for the top selling grade. Please check out the complete list of student seller prizes here!
Good luck, and thank you for supporting DCD!
Red Sox vs Colorado Rockies
Value: $1715
Fenway Park, June 13, 2023 , 7:10 pm. You won't find a better view!! Four seats THREE rows behind home plate!! Includes parking across the street. Face value of each ticket is $410 & parking is $75

Dunkin' Coffee For a Year
Value: $700
Need to get that daily morning caffeine fix? How about an afternoon pick-me-up? Be the lucky winner of Dunkin' Donuts coffee for a year (in the form of 7 – $100 gift cards). The most coveted DCD spring raffle prize, take your chance at having your coffee habit covered for a year.
Kidz Bop Never Stop Tour
Value: $408
Don't miss out on the popular Kidz Bop Never Stop Tour.  It will be the highlight of your children's summer! Leader Bank Pavilion, July 8, 2023 at 6PM. 4 tickets with parking, Section 2, Row M, seats 28-31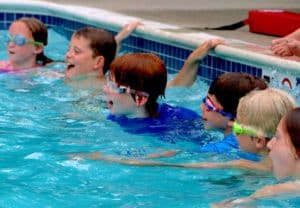 Summer Fun at DCD
Value: Priceless
Pool party for 10!!! Bring your friends to celebrate summer at the pool at DCD. Enjoy a cooler full of ice cream treats for the perfect summer day.  Life guard included. Date to be mutually agreed upon.
Ooni Karu 12 Multi-Fuel Pizza Oven
Value: $300
What makes Ooni Karu 12  Pizza Oven awesome? Fueled by real wood or charcoal, Ooni Karu 12 cooks authentic wood-fired, stone-baked pizza in any outdoor space in just 60 seconds. Ooni Karu's custom-designed fuel tray maximizes airflow and delivers a powerful blast of searing flame – load it up with real wood or charcoal, with no excess ash to clean. 
Nintendo Switch Lite
Value: $200
Small and light, optimized for personal handheld play. Compatible with all physical and digital Nintendo Switch games that support Handheld mode.
Thank You Raffle Donors!
Beth & Jim Bisson | Tricia & Dan Burch | Erica & Jeff Cohen | Liss & Scott Murphy
If you have any questions or need any assistance, please contact  Kathryn Novicki, DCD's Alumni Engagement and Major Events Coordinator, at knovicki@dcds.net.